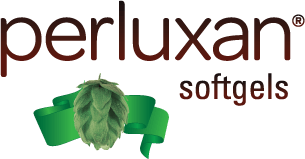 Perluxan® Softgel Hops Supplement
Our exclusive Perluxan softgels contain a proprietary hops resin extract standardized to alpha acids, which provide a safer option for worry-free joint support. Hop supplements offer key bioactive constituents in this all-natural botanical supplement are clinically demonstrated to have a fast-acting effect in subjects with mild, temporary joint discomfort.
Research Has Shown That Perluxan:
Moderately inhibits the enzyme COX-2, thus providing relief
Only mildly inhibits the GI-protective enzyme COX-1, thus avoiding GI distress
Significantly improves joint function and enhances the quality of life
Supports Joint Health and Mobility
Joint health is one of the top categories for supplement use. Hops, the ingredient used to add a touch of bitterness to most brews, has been studied because of its joint health properties. With a low dose, easy-to-swallow and fast-acting Perluxan hops pain relief softgels soothe minor joint discomfort within two hours of ingestion and are GI friendly. This specialized supercritical hops resin extract provides a safer approach to soothing aches from overexertion of everyday activities and effectively calms the body's minor pain cascade. Perluxan's safety has been confirmed in a double-blind placebo-controlled human clinical trial. This is a unique,  plant-based supplement hops supplement primarily used to support joint health.
These statements have not been evaluated by the Food and Drug Administration.
This product is not intended to diagnose, treat, cure, or prevent any disease.